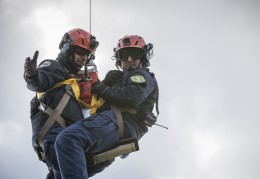 "Our job is to give the client what they want." Sound familiar?
It's what I was told when I started. But decades later, I'd say this instead:
"Our job is to make the client look good."
hire4jobs.com is a participant in the Amazon Services LLC Associates Program, an affiliate advertising program designed to provide a means for sites to earn advertising fees by advertising and linking to amazon.com. Please note as an Amazon Associate I earn from qualifying purchases. However all the information provided on this site are my own honest opinions.
Often this means, "Our job is to save our clients from themselves."
Make them look good…
Which manager looks good? The one who helps staff do their work well and feel proud of it, or the one who makes everyone sit through a zombie presentation followed by a quiz that a garden gnome could pass?
If we want to make our clients look good, we can't just give them what they think they want.
…by saving them from themselves.
"Give me a heart transplant, and use this knife to do it." No surgeon would agree to this. It goes against their ethics.
"Make me a course, and use this tool to do it." Like a surgeon, we should have ethics. We should at least vow to do no harm.
Creating a course and making everyone sit through it does harm when it doesn't solve the problem. We not only waste money and time, we disrespect the client, employees, organization, and our own profession.
Our goal should be to leave our clients in better shape than when they came to us. The only way to do this is to diagnose their problem and help them solve it. They'll look good, and we'll be heroes.
Stalk your client
To know what will make our client look good, we need to know who they are and what challenges they're facing. For example, we could:
Look at their LinkedIn profile and posts. How long have they been in their current position? What's their background?
Look for internal announcements or news releases about their department.
Look up their company in Wikipedia or business databases. How is it performing? Any recent controversies or changes?
Check Glassdoor for staff reviews about their division or company.
For example, in the Jedi Mind Tricks toolkit (now available), we have a practice client called Carla. She wants an online course for managers. The course is supposed to teach them how to use the (fictional, but only barely) Soto-Baldwin personality inventory to "become more empathetic."
You could obey and crank out the course. But if you spend a few minutes learning more about Carla, you discover that going ahead with this idea would damage an important relationship. You'd also waste everyone's time with a dubious personality test.
Your challenge is to help Carla see this for herself.
Then, do the analysis!!!
Once we understand where the client is coming from, we can help them analyze the problem.
Even if you can only invest two hours, you'll have a chance to steer your client in the right direction.
Toolkit now available
These first steps with the client are the focus of the Jedi Mind Tricks toolkit. It gives you the direction I wish I had when I first started in this field.
You'll change how you talk to stakeholders so you can help them solve problems and improve lives. You'll stop being an order taker and move toward performance consulting.
You'll have tons of realistic practice and a unique system of real-world tasks. The 30 tasks have you improve the forms you use, write what you'll say in meetings, practice with colleagues, and establish procedures to permanently change how you work.
You can also use the toolkit as a mega-job aid as you start a new project. In each section, you can write notes in the toolkit, recording how you'll apply the techniques to your current client. You can download these notes as a custom PDF. Later, you can reuse the notes fields and download new PDFs as many times as you want for new projects.
Check out the toolkit here!
Discuss this post on LinkedIn.
Photo credit: New Jersey National Guard Flickr via Compfight cc
Click Here For Original Source Of The Article